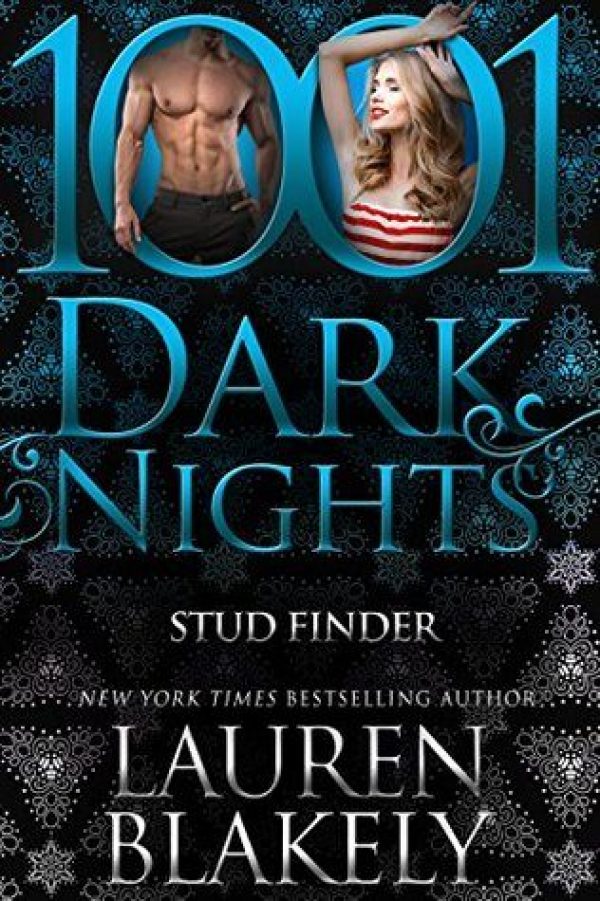 Man seeking woman: Hot, rich, smart, witty, self-made multimillionaire Internet genius seeks classy, intelligent, sexy, fun-loving woman who's interested in settling down and sharing all the good things.

There. Best. Ad. Ever.

I will absolutely find the woman of my dreams, someone who'll love me for me. Even if my sister thinks I need help dating, I'm confident I can pull this off, courtesy of the great worldwide web.  Let me just hit the upload button right now…

No. Just no. As a woman and a professional matchmaker, I can't let Dylan Parker run this ad. He's the catch of all catches. That's why his sister has asked me to help her ridiculously good-looking, insanely rich, but socially clueless brother find a woman. As a broker of happily ever afters, I'm known as the Stud Finder since I make a great living pairing wildly successful women with men who won't fleece them but will adore them. After all, what woman in her right mind wouldn't fall in love with Dylan?

I mean, besides me. It totally won't be me.
Note: Clicking links on this site will take you to the retailer's purchase page.
Totally Bex is a participant in the Amazon Services LLC Associates Program, an affiliate advertising program designed to provide a means for us to earn fees by linking to Amazon.com and affiliated sites.

If I want to read a story that's guaranteed to have me grinning, all I have to do is reach for a book by Lauren Blakely.  She has the market cornered on fun-loving characters, smart dialogue, and witty banter.  The fact that she can create a novella that reads like a full-length novel proves her skill at writing engaging and fulfilling stories—and that's just the icing on the cake, my friends.
Evie is a professional matchmaker who is up for the challenge of finding the right woman for Dylan, the socially awkward, millionaire software genius.  Tasked with proving that she's better than an algorithm at finding love for this tech-loving geek, Evie finds out there's so much more than meets the eye with this guy and her rule about not dating clients goes up in smoke. 
First of all, I want to thank Lauren for the slow-burning chemistry, for making the get-to-know-you stage the best part of the story, and for showing us that nerds need love, too.  Dylan and Evie's chemistry is undeniable right from the start and I loved seeing them go from casual friends to developing more-than-friends feelings for one another.  They are both genuinely nice people who aren't pretentious, don't play games, and enjoy their own quirks.  So refreshing and I loved it!  
Stud Finder is a charming, fun, light-hearted trek into the world of dating, finding Mrs. Right, and finding your perfect match right under your nose.  Evie and Dylan's story is the 'opposites attract' trope done right (oh, so right).    
The problem solver in me comes out in full force. I must show him the beauty of a made bed. "Come with me." I grab the basket of mostly-eaten chips, dump the rest, return the salsa tubs to the counter for cleaning, and reach into my wallet to leave a generous tip in the jar.
He clasps his hand over mine, shaking his head. "My treat," he says, his voice a soft, sexy whisper. I want to protest, to tell him I insist, but he curls his hand tighter, and I'm speechless.
His hand on mine sparks a wave of goosebumps on my arms, my body telling me I like his hands on me. I want more of his touch. I imagine how I'd feel if he ran his hand up my arm, to my shoulder, through my hair. A shudder races through me, and I do my best to tamp down my reaction to a suddenly overactive imagination.
"Thank you," I say, my voice like a feather.
"You're welcome." His eyes never stray from mine, and for a sliver of time he holds my gaze by the counter at Mama une's.
Then I wrestle my attention back to my plan. We leave, and fifteen minutes later, I stroll through the front doors of the Luxe Hotel. My friend Nate Harper is the CEO, and I've texted him for a quick favor. The concierge greets me and hands me a room key card. Dylan and I walk past the chichi sushi restaurant in the lobby, head to the elevator, and soon arrive at room 521. I slide the card in the door.
Dylan sets a hand on my arm. "Are you trying to seduce me?"
"No," I say quickly. Too quickly. I'm not trying to seduce him at all.
I open the door, and a perfectly modulated blast of cool air greets us. We stroll across the navy carpet to a king-size bed perfectly appointed with a gorgeous white duvet and mountains of blue velvet pillows. I gesture to it, as if I'm a saleswoman, showing it off. "Tell me. Doesn't this bed make you want to do everything on it?"
Then, to demonstrate my point, I fall back onto it, like a snow angel.
I prop myself on my elbows and meet his eyes. His green irises darken, and his lips part. He stares at me, and something shifts. The look in his eyes is no longer challenging. He's not asking me to prove a point. His eyes are hungry. He stares as if he's considering my question seriously, and I realize that maybe it does sound as if I'm trying to seduce him. I've pushed the limits here. I'm in a hotel room, trying to prove a point to a client, and in reality, my skirt is riding up my thighs, and I'm sprawled on a pristine, inviting bed.
Want more? Check out these posts!