15 New Romance Books for September 2021
This post contains affiliate links. If you make a purchase using that link, I will receive a small commission from the sale at no additional cost to you.
I don't know about you, but as soon as the calendar rolls over to September 1st, I am ready for the crazy hot weather to go away so that I can wear cozy sweaters and have the excuse to cuddle under blankets and read for an entire weekend. 
While autumn won't show up in my neck of the woods until the end of October, at least I can pretend it's fall with these new romance books!  
Here are the 15 New Romance Books for September 2021 that I am adding to my TBR this month and are my most-anticipated romance book releases in September. 
My favorite recommendation: I was so lucky to receive an early copy of The Love Hypothesis and I can't recommend it enough!  I stayed up until 4 am to finish reading it in one sitting and wanted to immediately reread it when I woke up.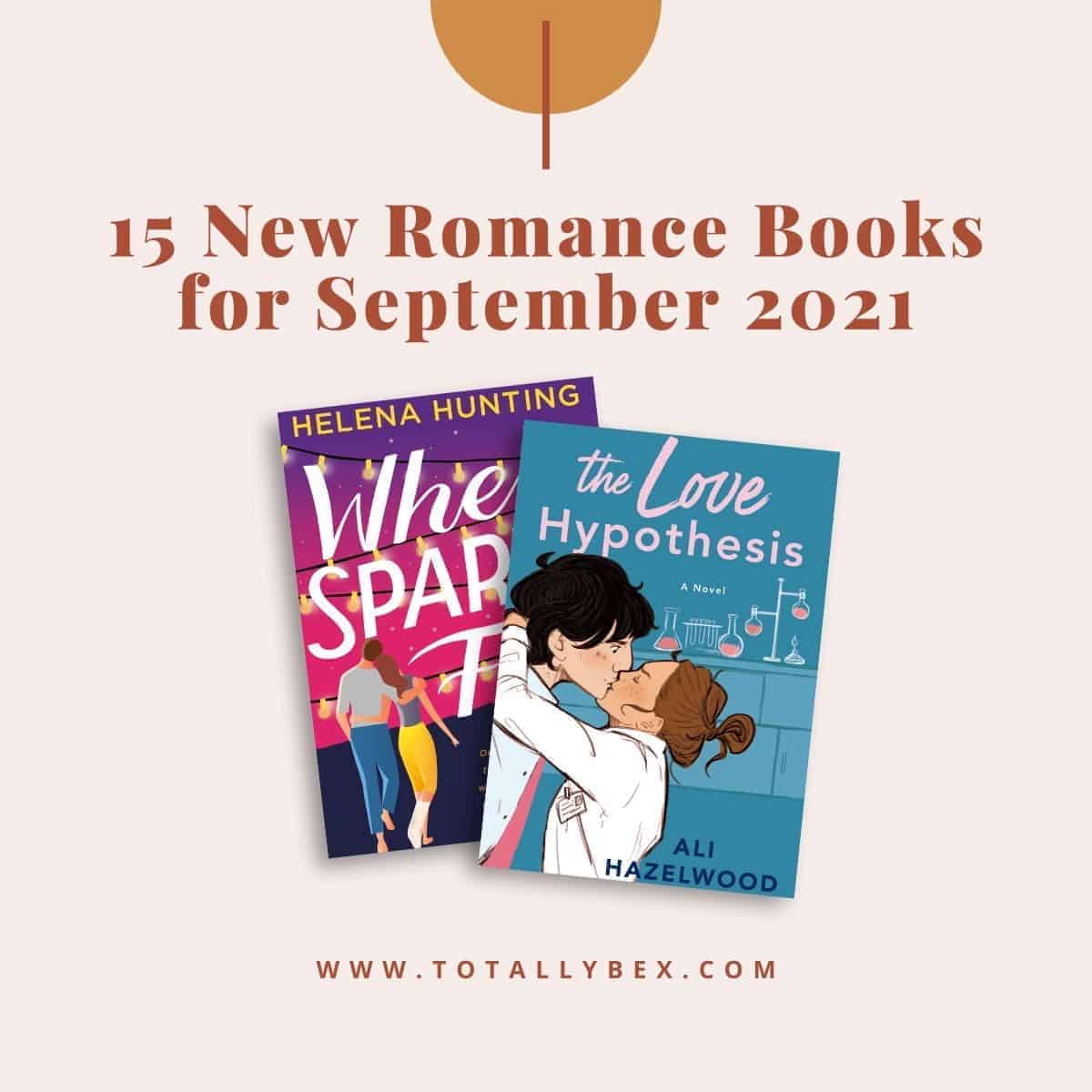 15 New Romance Books for September 2021
This month, there are several contemporary romance novels, a historical romance book, a romantic comedy or two, and a romantic suspense to add to your TBR.
So, check out the synopsis and use the buttons to head to Goodreads to add it to your TBR or to Amazon to grab a copy.
If you're interested in new releases that are also in Kindle Unlimited, Joy at HEANovelThoughts has a list for you!
Chasing Serenity by Kristen Ashley
Release Date: September 7, 2021
The Love Hypothesis by Ali Hazelwood
Release Date: September 14, 2021