Thank you for the advanced copy of WIN SOME LOSE SOME by Shay Savage.  All opinions are my own.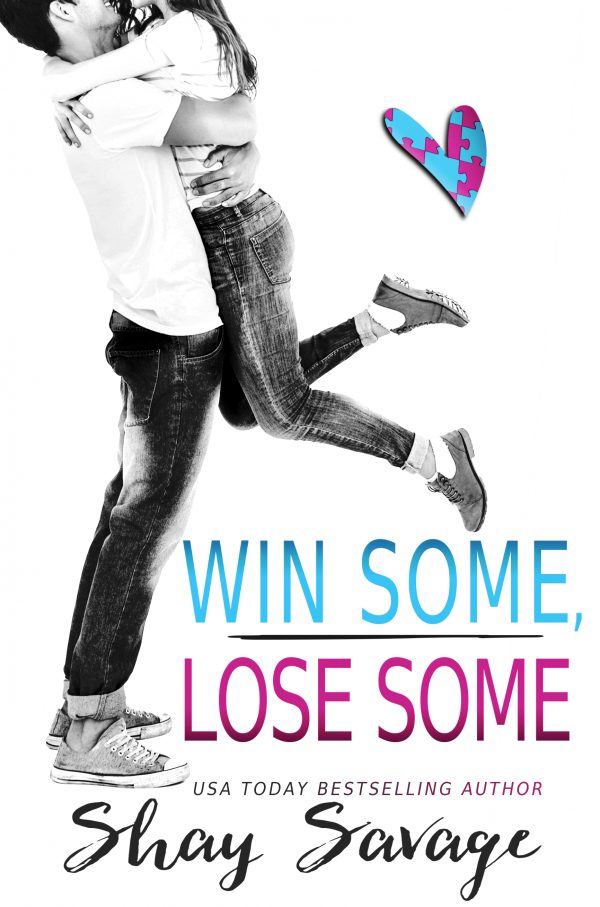 For Matthew Rohan, every day is a struggle. Each task others complete without thinking is a challenge for him. Recently orphaned, he has to finish the last few months of high school and take care of his disabled sister on his own.

When Mayra comes into his life, his comfortable routines implode. Matthew can't handle change, but Mayra is unrelenting in her quest to understand him, to show him acceptance and maybe even love. When she breaks through his shell, Matthew's world will never be the same again.

An awkward boy with Asperger's Syndrome, a persistent girl who pulls him out of his isolated existence, and a lottery ticket that will change their lives forever. 
Note: Clicking links on this site will take you to the retailer's purchase page.
Totally Bex is a participant in the Amazon Services LLC Associates Program, an affiliate advertising program designed to provide a means for us to earn fees by linking to Amazon.com and affiliated sites.

Can you imagine living in a world without being able to understand jokes or pick up on social cues or enjoy being surprised? I can't, personally, but what makes Shay Savage and her writing in Win Some, Lose Some so brilliant is that you become immersed in the life of someone who does.
Her poignant depiction of Matthew, a young man with Asperger's Syndrome, is absolute perfection.
Matthew is a tenderhearted, eighteen-year-old orphan who lives by himself in his childhood home, attends high school to finish his senior year, and works computer jobs on the side. With the guidance of his aunt and uncle and his well-maintained schedule, he's doing pretty well. However, Matthew can't handle unexpected disruptions in his routine without completely shutting down.
Mayra is one of the 'popular kids', the ones who like to make fun of Matthew because he is different. But, Mayra isn't like the other kids. She likes Matthew and wants to understand what makes him different.
What starts out as a partnership for a school project turns into so much more, for both of them. Mayra is able to talk to Matthew, to get him to open up and express himself, and to help him to care about someone outside of his family.
I simply adored Matthew and Mayra together. They brought out the best in each other at every newly discovered step in their relationship. Mayra listened and she learned, she pushed and she comforted, she loved and she adapted.
This book is so well-written, it can be both heartbreaking and funny at the same time.
I loved Matthew as a character so much that he started to feel like a real person. The story makes you feel like you have stepped off of the pages and into Matthew's tortured mind. I've never read anything like it, but I hope to again.
I want to hug Shay Savage for bringing Matthew to life, if only in a book.
Want more? Check out these posts!