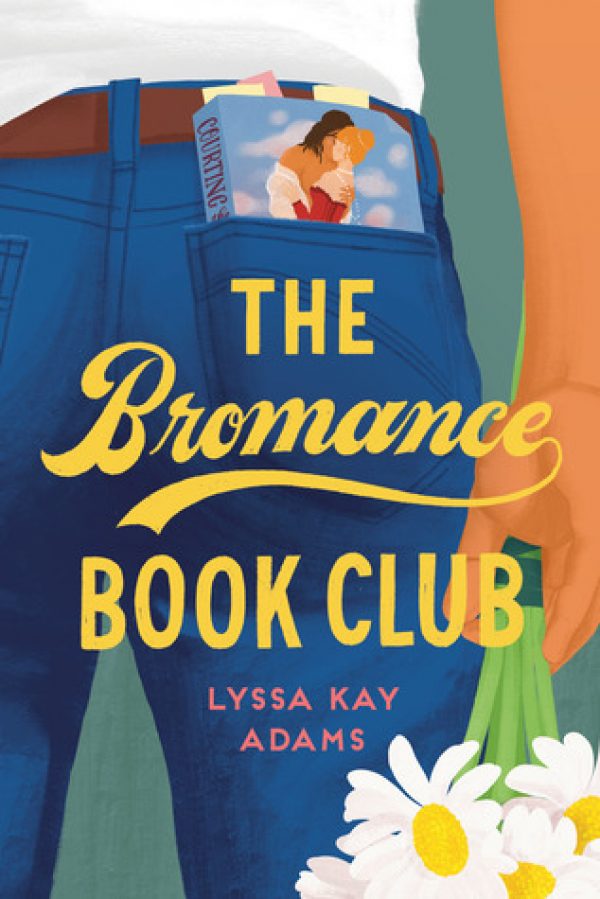 The first rule of book club:
You don't talk about book club.

Nashville Legends second baseman Gavin Scott's marriage is in major league trouble. He's recently discovered a humiliating secret: his wife Thea has always faked the Big O. When he loses his cool at the revelation, it's the final straw on their already strained relationship. Thea asks for a divorce, and Gavin realizes he's let his pride and fear get the better of him. 

Welcome to the Bromance Book Club.

Distraught and desperate, Gavin finds help from an unlikely source: a secret romance book club made up of Nashville's top alpha men. With the help of their current read, a steamy Regency titled Courting the Countess, the guys coach Gavin on saving his marriage. But it'll take a lot more than flowery words and grand gestures for this hapless Romeo to find his inner hero and win back the trust of his wife.
Note: Clicking links on this site will take you to the retailer's purchase page.
Totally Bex is a participant in the Amazon Services LLC Associates Program, an affiliate advertising program designed to provide a means for us to earn fees by linking to Amazon.com and affiliated sites.
Other books in this series:

The title alone had me wanting to read this book, but throw in that cute cover and fun blurb, it became a must-read. And I'm so glad I did!  The Bromance Book Club shows that men can get in touch with their feelings and when push comes to shove, they will do what it takes to save their marriages.
When Gavin's marriage starts to fall apart, his friends and MLB teammates swoop in to save him from himself and an avoidable divorce. His wife, Thea, has finally had enough with faking her life (and her o's) with her husband and becoming a person she hardly recognizes. Reinforced by her tough as nails sister and her twin toddlers, Thea holds firm in her resolve to find herself again—with or without Gavin.
The premise of a 'romance book club for men' is highly entertaining and I snort-laughed several times while reading this book. Gavin worked so hard for his happily-ever-after and it endeared him to me almost instantly. Yes, he's a little clueless, but he takes direction really well, especially after he starts to see some positive changes. Thea's animosity and stubbornness made it hard for me to connect with her at first, but learning more about her family history had me rooting for her by the end.
The Bromance Book Club is a feel-good story with serious undertones, but it will put a smile on your face nonetheless. Gavin's dedication to his family is heartwarming and their twins are pretty adorable. His growth throughout the story is one for the record books. Rescuing a marriage in trouble isn't a trope you see often, but this is done really well. I'll definitely be reading more from this author in the future and I am looking forward to the second book of the series, Undercover Bromance!