5 Must-Read Romance Books with STEM Heroines
In honor of her newest book in the Chemistry Lesson series, please welcome Susannah Nix to Totally Bex and enjoy her guest article about STEM heroines in romance!
And if you love Smart Romance Novels, be sure to check out my list of recommendations! Click here.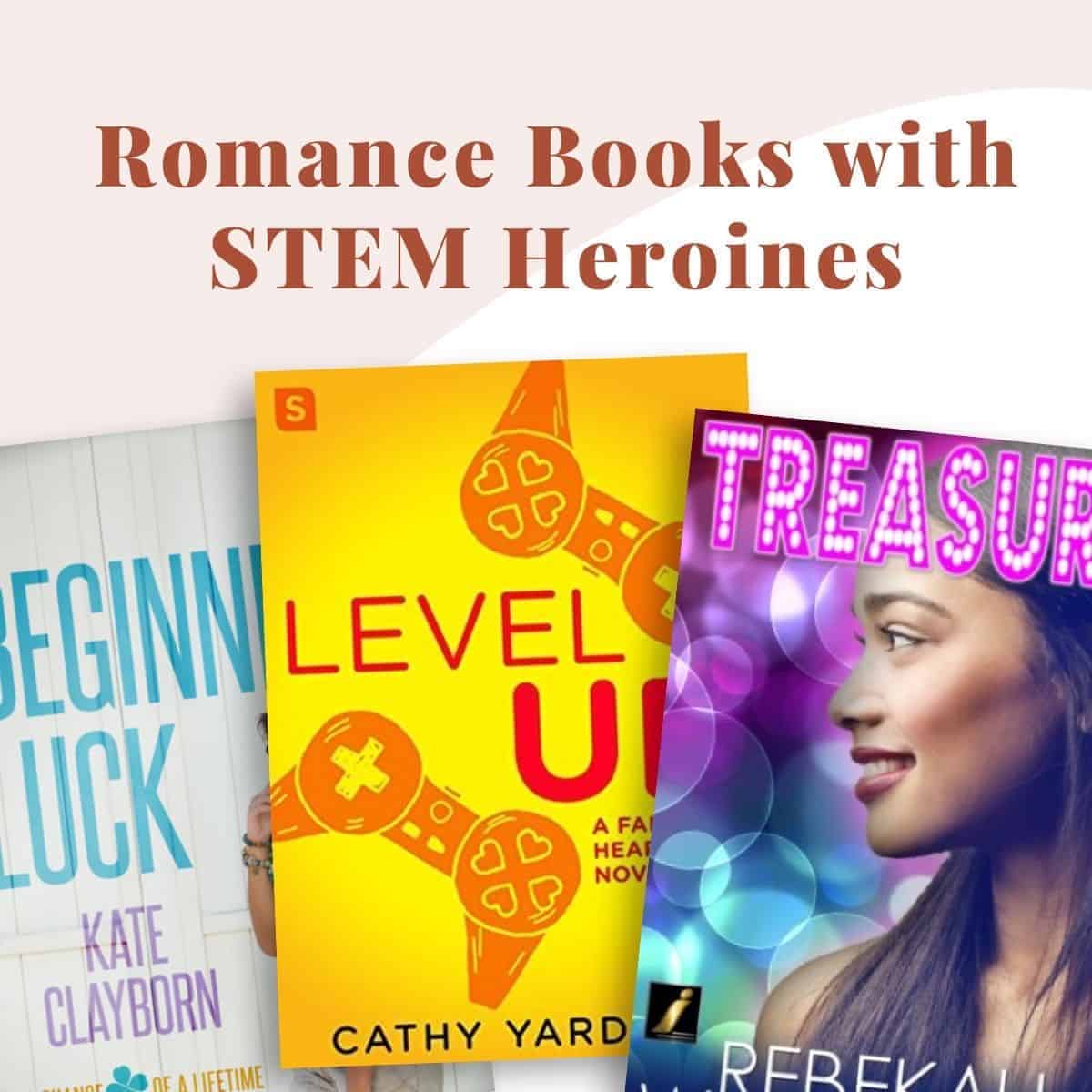 Romance Books with STEM Heroines
Even though my Chemistry Lessons series features women who work in STEM fields, I don't have a degree in science, technology, engineering, or math myself. I'm a liberal arts major all the way. So why, you might ask, did I decide to write a series of romances about women in science and tech? 
Good question. And the answer is: I don't know, really. Maybe because girls are often told they're not as good at math and science as boys are. Or because women are often pushed out of male-dominated STEM fields, which tend to be rife with sexism. Or maybe it's just that I've always enjoyed science, even if I didn't pursue it professionally.
All of those factors played a part, certainly, but mainly I just wanted to write romances about women like the ones I'm friends with. Women who knit, and watch genre TV, and love comic books, and read fan fiction—many of whom also happen to work in STEM fields. Women just like Olivia, the cosplaying electrical engineer heroine of my latest book, Applied Electromagnetism.
To celebrate the release of my fourth Chemistry Lessons book, here are five of my favorite romances about STEM heroines.
5 STEM Heroines in Romance Books
1. Level Up by Cathy Yardley
This book changed my life. I'm not even exaggerating. I hadn't read much contemporary romance when I first picked it up a few years ago, having been a devotee mainly of SF/F (when I wasn't reading fan fiction, that is). This charming slow-burn story about fangirl game developer who falls in love with her coworker/roommate opened my eyes to the possibilities of modern romance novels. But when I went looking for more geeky romances like this one, there wasn't as much as I hoped. So I decided to start writing my own. And the rest, as they say, is history.
2. Treasure by Rebekah Weatherspoon
This was the first Rebekah Weatherspoon book I ever read, and I'm not even sure what caused me to pick it up. Maybe the cover with its bright colors and beautiful heroine. All I know is that I'm so glad I did pick up this sweet and sexy college romance about two women from very different backgrounds and economic situations who fall in love in their computer science class.
3. Acute Reactions by Ruby Lang
Doctor/patient love stories can be a tricky needle to thread, but this story about an allergist fresh out of medical school and a cat-allergic restauranteur manages to hit my sweet spot and deal realistically with the medical ethics. Add in Ruby Lang's smart wit and you've got a winning combination.
4. Earth Bound by Emma Barry & Genevieve Turner
A historical romance set against the backdrop of the 1960s space race in my hometown of Houston? With a brilliant female computer scientist who wins the heart of a tightly-wound engineer?? This book couldn't be more up my alley if it tried. Check out the whole series if you enjoy nerding out over astronauts and From the Earth to the Moon.
5. Beginner's Luck by Kate Clayborn
I absolutely adore the premise of this series: three friends split a winning lottery jackpot that changes each of their lives. This first book, about a university research scientist determined not to let her lottery winnings change her quiet life and the corporate recruiter trying to woo her away from her job, is absolutely not to be missed.
Applied Electromagnetism by Susannah Nix
A business trip with the office hottie turns into a road trip from hell. 

Adam Cortinas may be gorgeous, but he's made it clear he can't stand Olivia—and the feeling is one hundred percent mutual. Too bad, because in order to bring the company's new power plant online, they're stuck with each other for the next week. 

When their travel plans go horribly awry, Olivia finds herself stranded in the middle of nowhere with Adam, AKA the bane of her existence. 

He's in her space and in her head. All the forced proximity is driving Olivia insane. That's the only explanation for these FEELINGS she's suddenly having. 

But it doesn't change anything. They still hate each other. 

Right?